Are you looking for that perfect doggy Christmas gift?  These may be for you.
Original Tuggitz! Small and Tuggitz! Donutz in Christmas colours to celebrate the holidays 🙂
Christmas Donutz £7.50 each
**Please note due to these being half the thickness of the Original Tuggitz! these are not as suitable for heavy chewers
or rough players.  They would be better for smaller dogs/puppies, or larger dogs who play more gently
and/or prefer to 'fetch' rather than tug.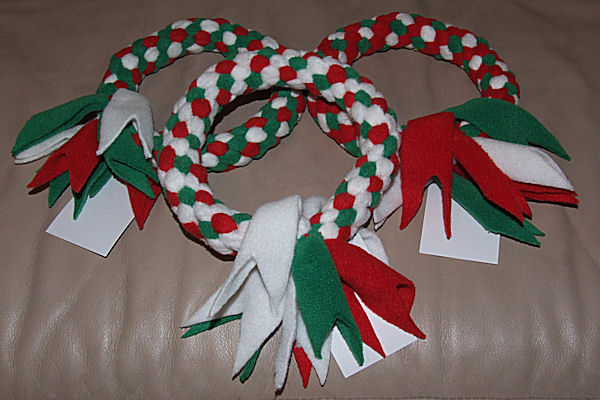 Christmas Tuggitz! £4.75 each (Sm size)